Welcome to Caring & Memory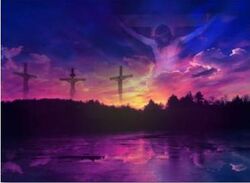 This is the Wikia page to add your "love One" that you miss so much.
You could make a page about the love one &/or friends who had pass on. Than add it here.
Our Preyer to your Love One
Welcome, My name is Edmund Kayyuen Lo, Now it April 3'2009 (Making of my new web site).
Do you prey for God, Do you prey for Jesus.
I know i do prey because my father (George Lo) pass away on December 13'2008.
I hope you all prey.
Let all prey:
Mary, Mother of Grace is a Roman Catholic prayer to the Blessed Virgin Mary.
Mary, Mother of grace,
Mother of mercy,
Shield me from the enemy
•And receive me at the hour of my death. Amen. •(From the Roman ritual)
Page That are Already Made
Other Page That are Already Made
The Caring Web Site
Donation
Please Make A Donation To Help Out: (Listed Below)

To Help Homeless Children's, Please donation $2.00 or More.
To Help Peoples who Lost Their Home In Bad Storm, Please donation $10.00 or More.
To Help Protact & Save Live, Please donation $5.00 or More.

Send Donation By Paypal.com to iCarlyFan2009@gmail.com
Thank You For Your Help.....
Latest activity
Recent Changes
This Wikia 'Recent Change':
Loading RSS data...
Ad blocker interference detected!
Wikia is a free-to-use site that makes money from advertising. We have a modified experience for viewers using ad blockers

Wikia is not accessible if you've made further modifications. Remove the custom ad blocker rule(s) and the page will load as expected.